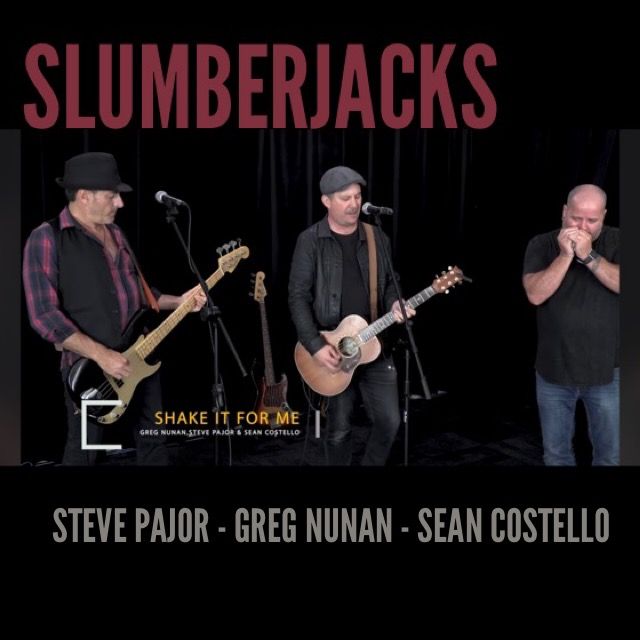 Slumberjacks
Blues Soul Rock'n'Roll
Greg Nunan (Guitar & Vocals), Steve Pajor (Bass & Harmonies) and Sean Costello (Harmonica) play originals and classics with toe tapping blues-rock flavours.
Slumberjacks Bio
Slumberjacks are a funky Blues, Soul, Rock n Roll duo/trio that play pubs, clubs and bars around the Sydney music scene. 
Steve Pajor is a born and bred Coogee local that brings groove and bottom end to the duo playing bass whilst singing tasteful harmonies. 
Pajor is known for his contribution to the local beach community and is a well-accomplished musician and artist/painter. 
Greg Nunan is a highly accomplished musician with many years of professional experience including several tours to Asia with the Blues Machine as well as tours of the Caribbean with Carnival Cruises. 
Sean Costello is one of the best Harmonica players around and has amazing skills on the ivory keys too. He adds colour and dynamic to the classics bringing an original uniqueness to the trio's sound.
Slumberjacks have an extensive list of songs within the style of Blues, Soul, Rock 'n' Roll, and a keen sensibility of reading a crowd knowing how to bring the best experience to a window of time.
Contact
Steve Pajor - 0422 034 870
email - stevepajor@hotmail.com